Honey Tree Preschool and Childcare of Wilton is conveniently located at 992 Danbury Rd., just north of the Bruce Bennett Nissan.  We offer full day and half day programs for Prekindergarten, Preschool, Toddlers and Infants.  We are open from 7 am to 6pm year-round.  WE ARE A NUT FREE SCHOOL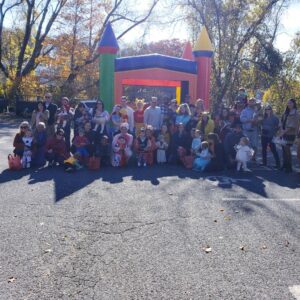 At Honey Tree Preschool and Childcare we inspire children 6 weeks to 6 years of age from Wilton, Redding, Ridgefield, Weston, Danbury, Westport and other surrounding towns.
Our open floor plan fosters a community inspired atmosphere.  We believe in a family-centered approach to learning and work with parents.  Our teachers have over 189 years of experience and are certified in CPR, First-Aid and Medication Administration.  Our continuing education opportunities are unparalleled.  We have completed the Positive Discipline program and put it to practice daily.
Honey Tree Preschool and Childcare of Wilton is also a very proud supporter of Hope for Heroes of New England, a foundation for military and first responders injured in the line of duty.  HFH provides opportunities for these Heroes to enjoy the outdoors again.  For more information visit their website www.heroeshope.org.
Want To Hear What Our Parents Say?
Honey Tree is always focused on providing children a healthy environment to grow and learn. Review real testimonials from parents who bring there children to Honey Tree.