Honey Tree Preschool and Childcare of Monroe is conveniently located at 401 Monroe Turnpike in the Village Square Shopping Center.  Our entrance is in the back of the building.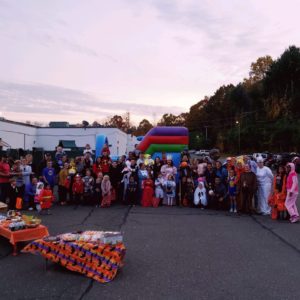 We offer full and part time programs for infants, toddlers, preschool and PreK classes as well as Afterschool for K-6.  The town of Monroe currently offers transportation from Fawn Hollow and Monroe Elementary schools.  We are open all year long from 7am - 6pm.  Our staff have CPR / First Aid  and Medication Administration certification.   WE ARE A NUT FREE SCHOOL.
Honey Tree Preschool and Childcare of Monroe welcomes families from Monroe, Trumbull, Newtown, Stratford and surrounding towns.
We are also a very proud to be a part of Positive Discipline of Western CT.  Our teachers have completed this highly acclaimed program.
Additionally, Honey Tree Preschool and Childcare honors our Heroes by supporting Hope for Heroes Foundation here in New England.  This organization provides military and first responders disabled in the line the opportunity to enjoy the great outdoors.
Want To Hear What Our Parents Say?
Honey Tree is always focused on providing children a healthy environment to grow and learn. Review real testimonials from parents who bring there children to Honey Tree.