A Typical Day
Each child will participate in age and developmentally appropriate activities daily.
Our daily schedule provides a delicate balance of busy and quiet time for each class.
Each day we follow the same routine in the same order.  However, as you can imagine, some days we have a longer circle time than others, or a shorter art projects.  We take our lead from the children daily to determine when it is time to clean up and move to our next activity.
In our infant class we work together with each child's family to create an individualized schedule for their baby.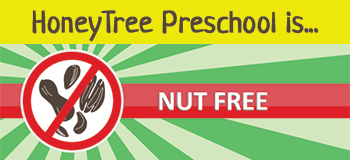 7am – 9am
Parent Drop Off
7am – Noon
Child-directed play
Clean up
Circle/Music Time
Snack
iPad Learning
Art and Fine Motor
Center time
Science/Math
Outdoor Time
Noon
Lunch
1pm – 3pm
Rest Time
3pm – 6pm
Rise and Shine
Snack
Outdoor Play
Child-directed Play
Table top activities, book reading and more!
Parent Pick-up
The children are given opportunities to grow and learn independently as well as engage in teacher directed projects.  Our goal is to inspire children to do more than they believe they can and make sure each accomplishment instills confidence, security and self-reliance.