Infant Classroom
Our Infant Program ( 6 weeks to 12 months)
At Honey Tree our littlest ones begin as young as 6 weeks.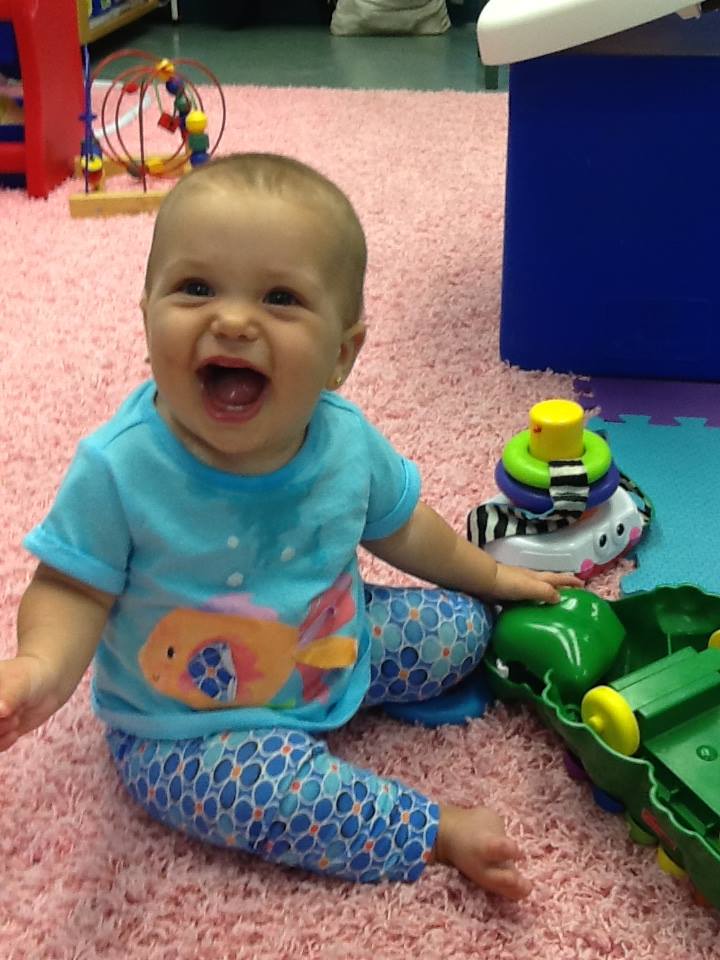 Our daily schedule is different for each child. You tell us when your child eats, naps, etc. We follow your child's routine. We cuddle and cherish your child as you would. We play and encourage him/her to reach his/her next milestone.
Find out more about  Ms. Amy, Ms. Melissa and Ms. Monique, Our Infant Teachers.
Our iPad learning program is used in this classroom too.  We learn 1 to 1 correspondence, how letters and numbers look and sound and we are able to learn first hand about cause and affect.  While they are permitted a maximum screen time exposure of 5-8 minutes a day,  the Infants absolutely love it!
For More information or to schedule a tour CONTACT US today!