Meet our Owner and Assistant Director
I am Danielle Gallop, the owner of Honey Tree Preschool and Childcare. I just wanted to take a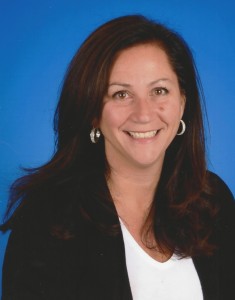 minute to introduce myself.
I have my BA in English and worked in Marketing for 12 years and bought our first location in Monroe in 2002.
I am a happily married mother of 2. My husband, Mike, and I have been together since 1987. My girls, Kaia, following in her mother's footsteps as, an English Major at Binghamton University where she plays Lacrosse and Teja, who will Graduate Brookfield High School this year, is off to study and play Lacrosse at Stony Brook University in the Fall.  I also have 8 nieces and 4 nephews.  We have a Springer Spaniel, Luther and 2 Beagles, Buddy and Dino.
I am a Board Member of the Safety Committee for the Board of Education in Brookfield. I was a Girl Scout leader for 4 years, the Director of the Girls Youth Lacrosse Program in Brookfield, CT (where I live) and I coached lacrosse for 6 years. I am the Secretary for a non-profit called Hope for Heroes Foundation, an amazing organization that enables fire, police, ems and military personnel, disabled in the line of duty, to gain confidence and independence through outdoor activities.
We, as a family, love Lacrosse and Basketball, the Jets and the Mets and BBQ. I attend as many workshops and seminars, classes and webinars as I can to continue to learn about the newest, as well as the tried and true methods of teaching, running a preschool /
childcare center, keeping our teachers happy, and all of the positive ways to learn and grow with staff and children.
I believe that children, like flowers, grow and flourish with care, attention and love. Here at Honey Tree, we sprinkle the children with love and encouragement daily, introduce new ideas and ask lots of questions. The children just love questioning the world around them and we enjoy watching as they discover new concepts and ideas.
Come see what makes Honey Tree a "home away from home" for your family and how we inspire learning and friendships to last a lifetime!
Ms. Sarah Schulefand, Assistant Director of Honey Tree Preschool and Childcare
While the multi-talented Ms. Sarah has a very impressive professional background in management, her extra-curricular experience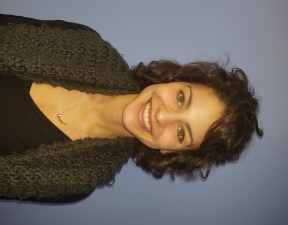 are extremely useful here at Honey Tree as well. Ms. Sarah, a graduate of Syracuse University with a Degree in psychology and public school experience as a substitute teacher and ASD Research Intern, spent time abroad first as a student and then working in Tel Aviv.   Fluent in Hebrew, Ms. Sarah is an excellent communicator and has an inspiring knack for making you feel like you have known her for years.  Her smile and enthusiasm are contagious.  Ms. Sarah was the manager of a restaurant in Tel Aviv in charge of customer as well as employee relations.  Additionally, she worked as the staffing manager and Camp Director at a summer camp here in Connecticut.   Her amazing character has brought a delightful camaraderie among the teachers and families at Honey  Tree.  Ms. Sarah's hobbies include running (especially marathons) hiking, zumba, cooking (and eating) as well as spending time with her dogs.